Las Vegas, NV

Optimal Therapy Cheyenne provides comprehensive Physical Therapy with a specialty in Pediatric Physical Therapy.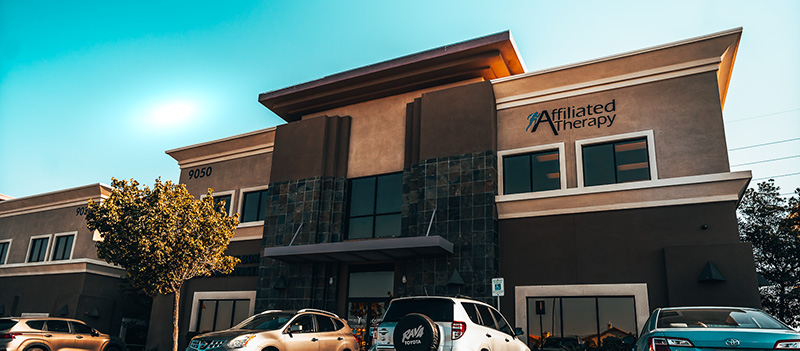 Welcome to the Cheyenne Clinic
The Optimal Therapy Cheyenne location in Las Vegas, NV provides comprehensive physical therapy and rehabilitation services to residents in and around Summerlin. The Cheyenne location has a sprawling floor plan including a colorful pediatric area, state of the art equipment, and an artificial turf area to help our sport patients feel right at home.
Optimal Therapy Cheyenne has a highly experienced team of physical therapists lead by clinic director Jason Dalisay that are ready to help you return to your everyday activities. The Cheyenne location is a full service physical therapy office that also specializes in pediatric physical therapy and LSVT BIG which helps patients with Parkinson disease.
Get in Touch with the Cheyenne Clinic
Conveniently located on in North West Las Vegas on W Cheyenne Ave between Fort Apache Rd and El Capitan Way.
Call or Text us!

Fax: 702-564-4838
Clinic Director / Physical Therapy Assistant
Jason Dalisay is the clinic director of our Cheyenne location. He is originally from San Diego, California. He graduated with a Bachelor's degree in Kinesiology from San Diego State University in 2005.
Some years later, Jason decided to go back to school and in 2015, he graduated at the top of his class in the Physical Therapist Assistant (PTA) program from Carrington College in Las Vegas, Nevada. There, he also earned his second Associate's degree. Jason has worked at several sports performance PT clinics throughout the Las Vegas valley. He loves treating athletes and has a keen sense for treating post-op orthopedic patients.He also has grown to love working with our pediatric patients. He is LSVT BIG certified which is a specific treatment plan that can help Parkinson's patients. He is also an STMT-1 and BFRT certified practitioner. Jason is an avid SDSU college basketball fan and an LA Chargers fan. In his spare time, Jason enjoys playing golf, traveling, hiking and participating in obstacle course races. He married his bride Jennette in March 2013. In April of 2015 they were blessed with their daughter, Aria and in June 2017 they had their son, Lincoln. Jason loves spending his free time with his family.
Read More
Doctor of Physical Therapy
Isaac Inouye was born and raised in Costa Mesa California. After high school, Isaac moved to Orem, Utah to work on his Bachelor of Science (B.S.) degree in Exercise Science at Utah Valley University.
While working on his undergraduate education, Isaac met and married his wife Sharyn. After getting his B.S. in Exercise Science, Isaac moved to Henderson, Nevada where he obtained his Doctorate of Physical Therapy from Touro University. Isaac enjoys the outdoor access that the Las Vegas valley provides, and he tries to get outside as much as time and the Las Vegas Summers permit. Isaac considers himself a Jack-of-all-trades and enjoys mountain biking, climbing, trail running, and backcountry skiing. Isaac also recently discovered Pickleball and enjoys to play as much as time permits Isaac has worked in multiple areas of Physical Therapy and his clinical experience include Athlete Performance, Orthopedic Conditions, Low-Back Pain, Neck Pain, Shoulder Pain, Whiplash Associated Disorders, Chronic pain and is Certified in Functional Dry Needling through Kinetacore.
Read More
Doctor of Physical Therapy
Occupational Therapist
Katie Miller is a licensed and registered Occupational Therapist. She was born and raised in Ohio and recently moved to Las Vegas to be closer to family.
She graduated magna cum laude from Otterbein University with a Bachelor of Arts in Allied Health, and minored in Psychology and Equine Assisted Therapy. Katie received her Master's of Arts in Occupational Therapy from the University of Southern California. During graduate school, she completed the USC Sensory Integration Certificate. Katie is looking forward to continuing to help people reach their fullest potential.
Read More
Occupational Therapist
Robert Figgins was born and raised in Las Vegas, NV. After graduating from Bonanza High School, Robert served a 2-year mission in Hawaii for The Church of Jesus Christ of Latter-Day Saints.
After returning home from Hawaii, he completed his undergraduate courses at UNLV in 2011 with a degree in Business Management. Robert attended an occupational therapy graduate program in Mesa, AZ and graduated in 2016 with special training in both pediatrics and sports rehabilitation. Robert is trained in different manual techniques, including IASTM and cupping, and has experience working with a wide variety of injuries and disabilities. Robert is also trained to work with children that have Complex Regional Pain Syndrome and he collaborates closely with a physician in Las Vegas that also specializes in working with children that have this condition. Robert was married in Gilbert, AZ in 2014 and has two boys, James and Landon, who keep him very busy. Robert enjoys playing basketball, cheering on the Rebels basketball team, and spending time with his wife, Melissa, and family.
Read More
Occupational Therapist
Sommer graduated from the University of Mary in North Dakota in 2018 where she obtained her Master of Science degree in Occupational Therapy.
Prior to Optimal Therapy Sommer worked as an occupational therapist in Minnesota helping the adult population post-surgery, following acute injuries, and those who have chronic physical/cognitive conditions regain function and independence through rehabilitation.Sommer enjoys working with patients of all ages and ability levels, and has special interests in orthopedic rehabilitation of the upper extremity, neurological conditions, and working with those who have CRPS. Sommer looks forward to connecting with each individual to ensure the best possible outcomes. Outside of work Sommer enjoys playing sports, weight lifting, traveling, and spending time with her fiancé and (very active) dog named Milly.
Read More
Physical Therapy Assistant
Physical Therapy Assistant
Certified Occupational Therapist Assistant
Tiffany graduated from PIMA Medical Institute with an Associate's degree of Applied Science for Occupational Therapy in 2019.As she observed the close relationship between the therapist and patients, she grew a strong passion for Occupational Therapy.
Ever since Tiffany was able to help a child on the Autism Spectrum, she knew she was meant to work with the pediatric population. Tiffany is currently certified as a Registered Behavioral Technician specializing in working with children and adults on the Autism Spectrum. Tiffany is a mom of two boys named Jaxon and Mason Murphy. She loves to be outdorrs, loves anything to do with traveling, seeing new places, and learning about different cultures. Tiffany is most excited to help the pediatric population in our community grow and reach their developmental milestones.
Read More
We Are Here to Help You Feel Better
At Optimal Therapy, we provide a range or therapies and services that most physical therapists are not able to offer. Take some time to learn about some of our services and what makes Optimal Therapy best in class.